Our new stacker system assures materials are well organized and inventoried in a fashion allowing for accurate, damage free shipments to you, the customer.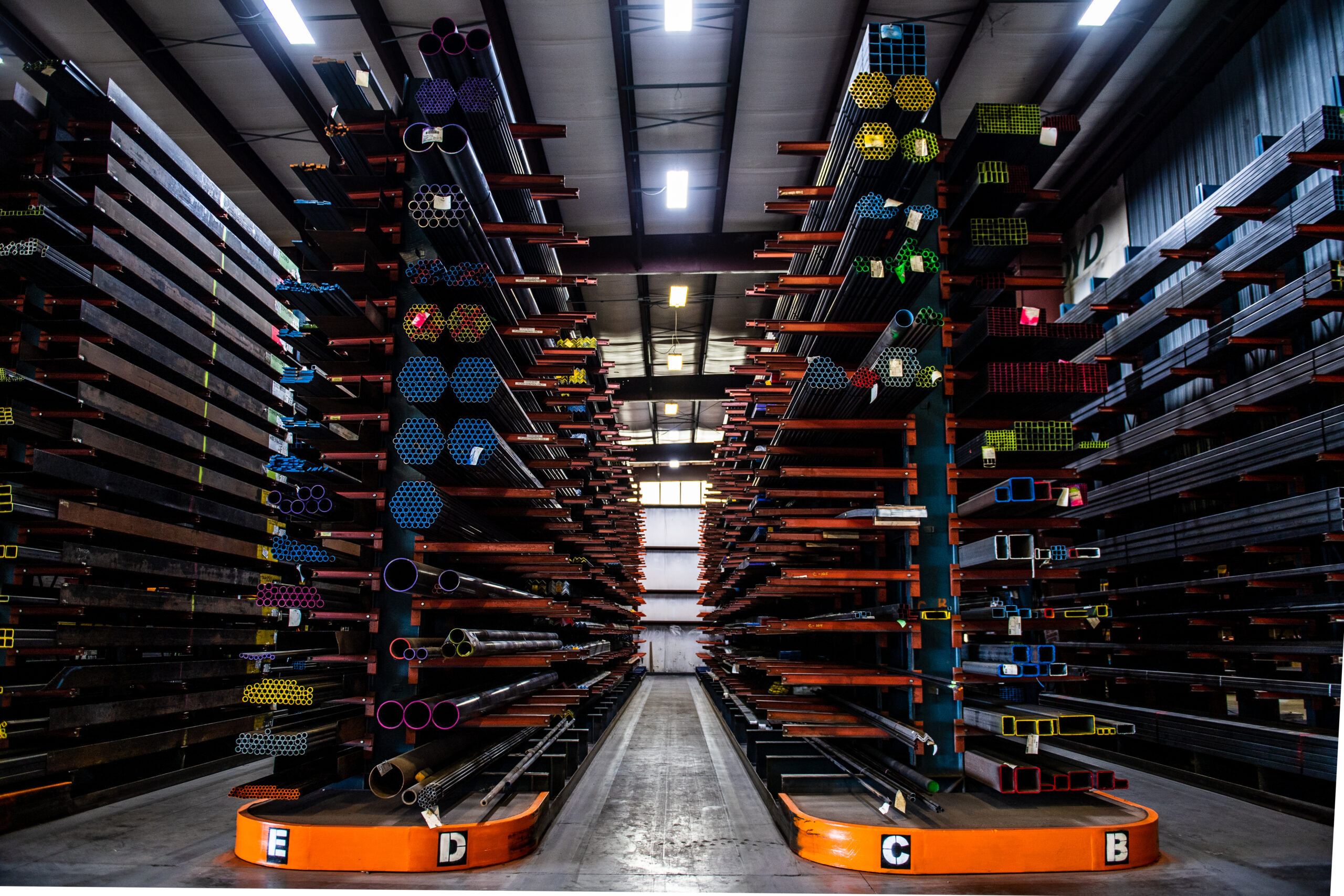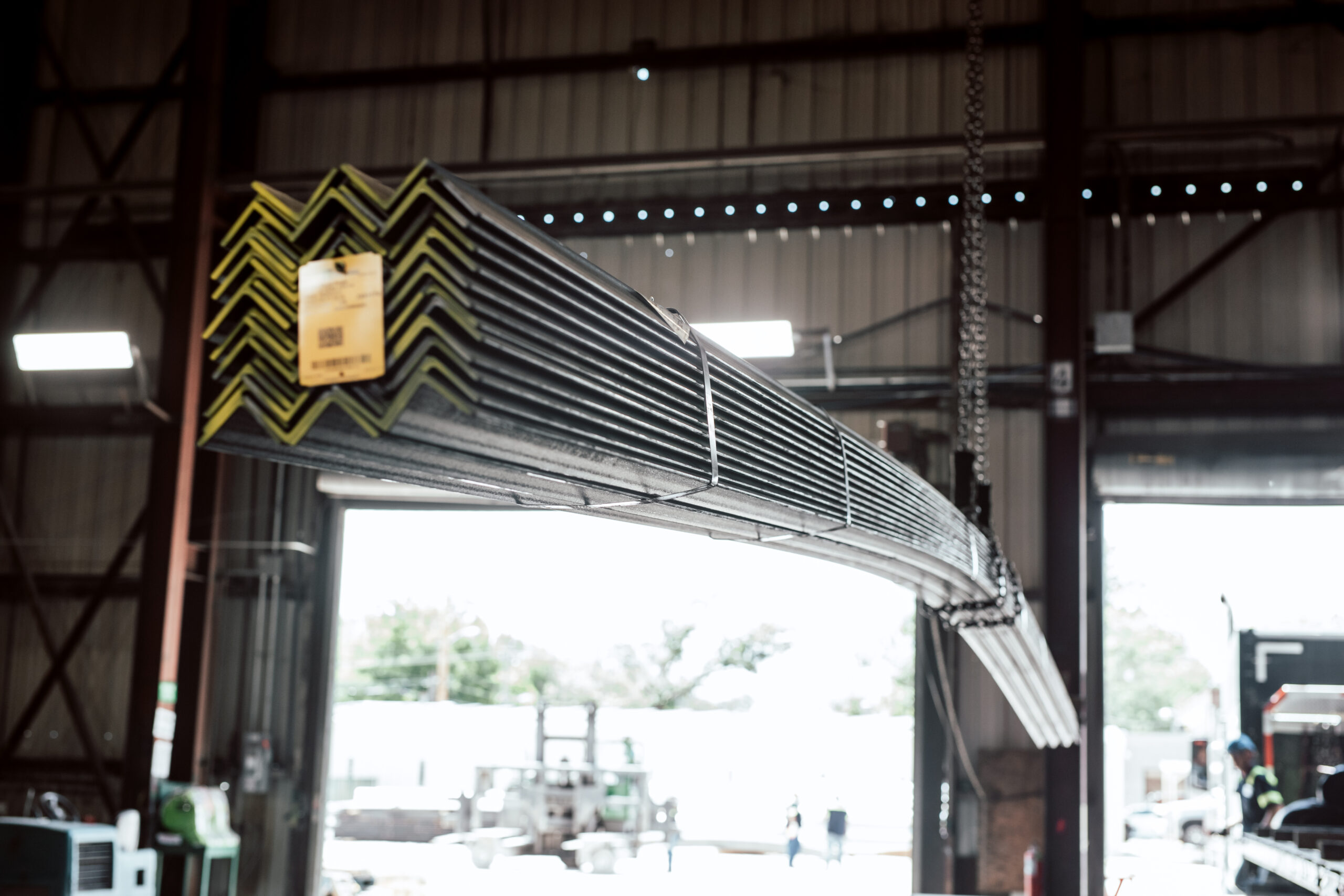 All Boyd Metals locations are equipped with heavy duty DeMag cranes.
All Boyd Metals locations are equipped with new WF130 Hem saw's. These saws have a capacity of 18″ by 27″ and are designed to handle your most exacting production sawing requirements. The latest technology allows for faster cutting of bundles and closer tolerances.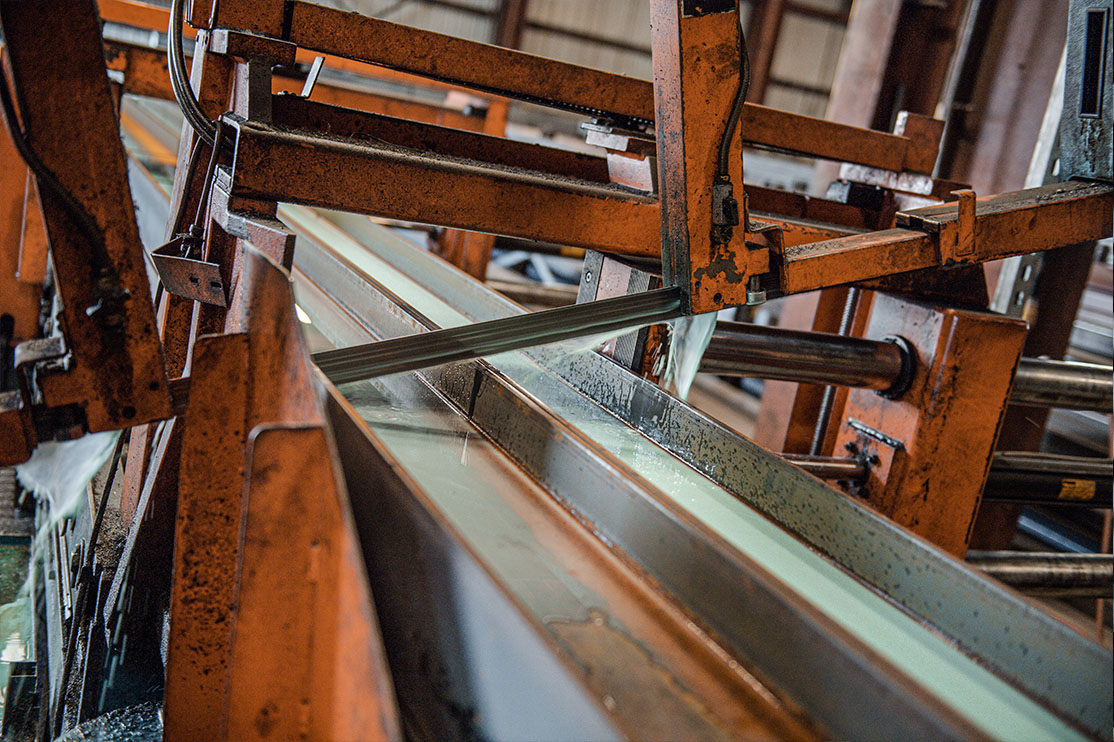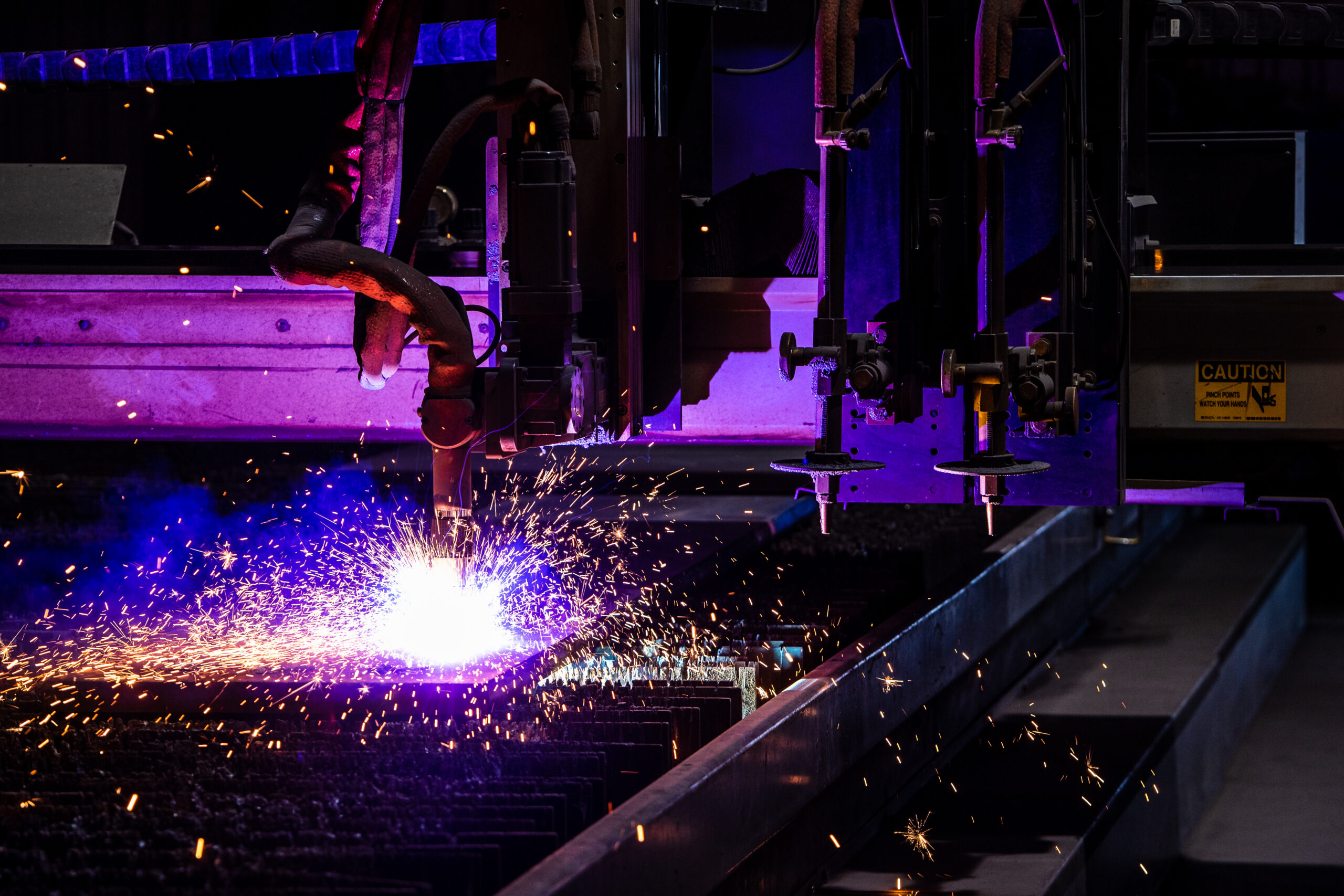 Our CNC controlled oxy-fuel, plasma and hi-definition plasma plate cutting capabilities provide for the most consistent, closest tolerance parts possible on your carbon, aluminum and stainless steel parts.
Boyd Metals' new sideloaders allow for quick, efficient and damage free pulling of your material requirements.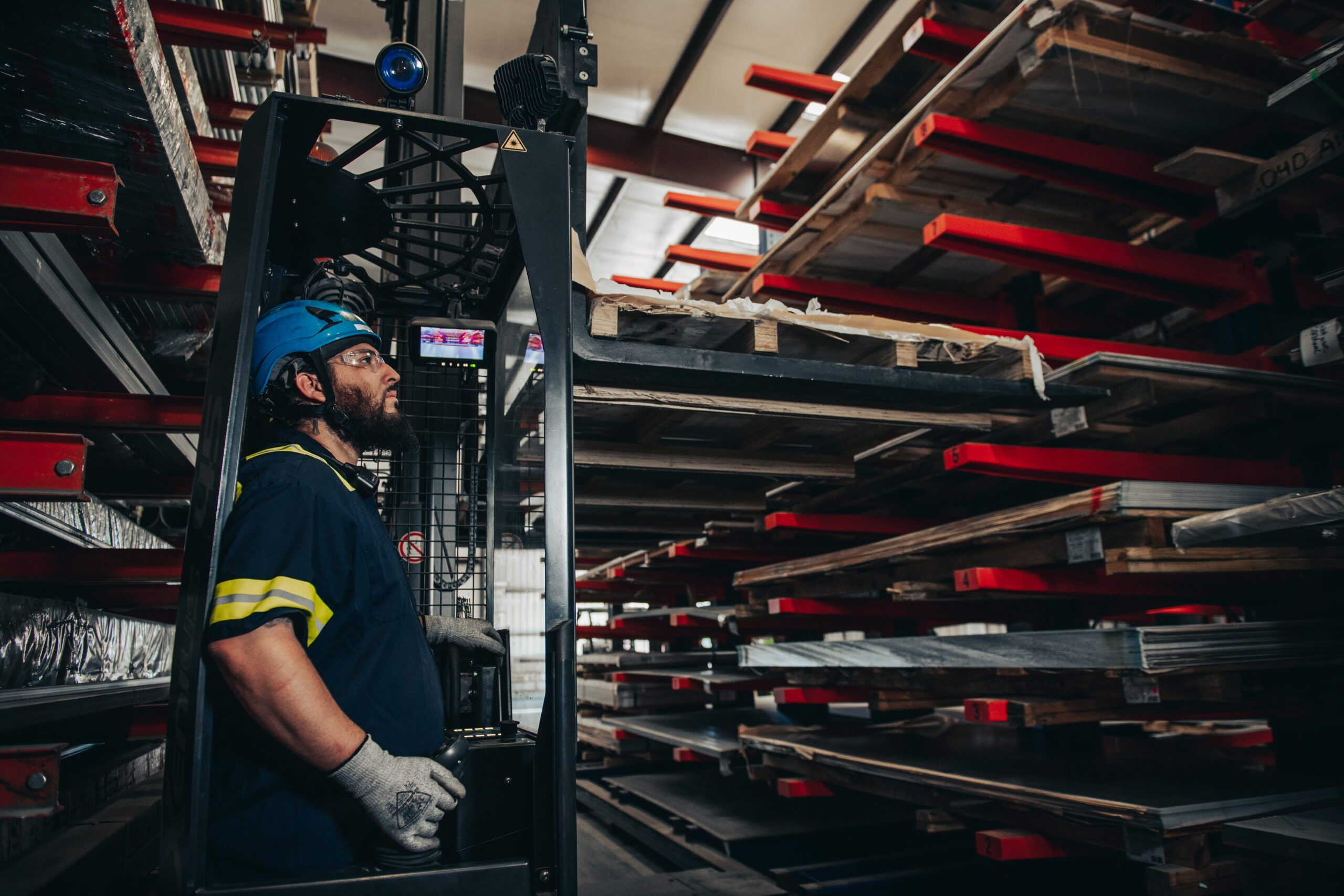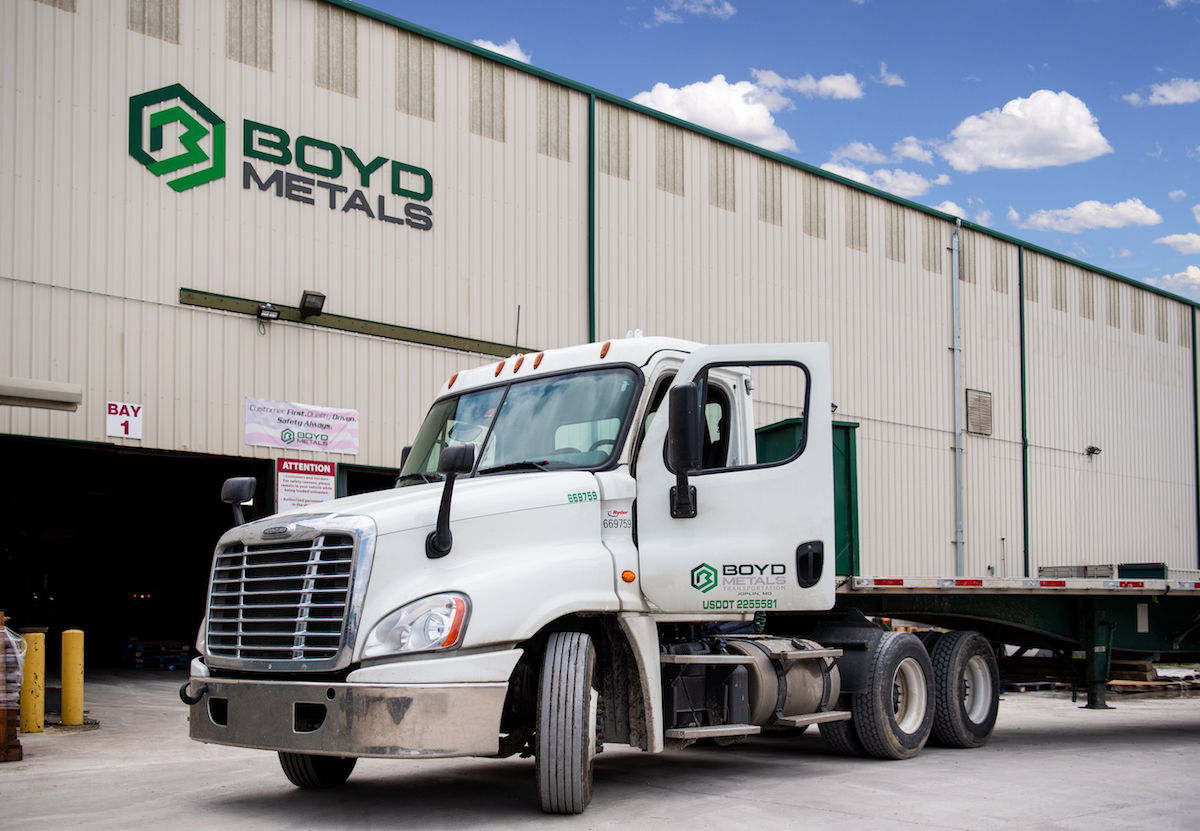 Boyd Metals utilizes our fleet of well maintained, late model tractors and courteous, professional drivers to make sure your material arrives on time and in good condition.
Each Boyd Metals location has in-house shearing capability.
Features and benefits include:
Boyd Metals has both manually controlled and CNC controlled shears in-house. CNC controlled shears ensure closer, more consistent tolerances
Shearing capacity up to ¼" thick and 144″ in length.
Nesting software provides for efficient use of materials, resulting in minimal scrap.