Products
Industrial Products
Each Boyd Metals location supplies a variety of industrial products to fit your application needs.
Wide Array of Specialty Products
Meet Various Industrial Needs
Encompassing a wide array of products, our metal and fiberglass specialty products meet many needs, including concrete reinforcement, safety applications, maintenance requirements and many types of grating and walkway materials.
Industrial Products SDS Sheets: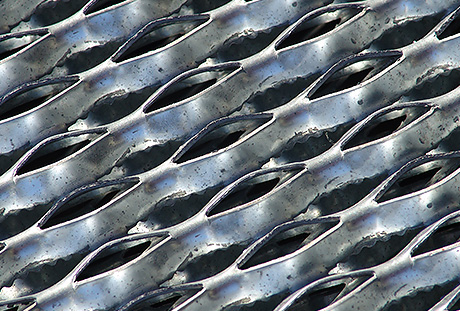 ASTM A-615 in No Grade, Grade 40 and Grade 60 x 20′ and 40′ lengths
ASTM A-185 in rolls or flat sheets
Regular and flattened in various size sheets. Available in carbon, aluminum and stainless steel.
Various meshes in 24″ and 36″ widths and 20′ and 24′ lengths. Available with smooth or serrated edges in plain, painted, galvanized or vinyl coated. Also available in stainless and aluminum.
ASTM F 1267 Type 1 Class 1. Carbon steel in standard sizes of 3′ and 4′ x 8′ and 10′. Also available in 3003-H14 aluminum and T304 and T316 stainless steel.
Designed to meet Federal Spec RR-G-1602C. Pre-Galvanized steel available in 12 and 14 gage x 1-1/2″ and 2″ depths, widths from 4-3/4″ to 24″ and 10′ and 12′ lengths. Also available in aluminum and stainless steel.